The Green Mountain Photographic Workshops Crew
Kurt Budliger
Founder & Instructor
Kurt Budliger is the founder and lead instructor at Green Mountain Photographic Workshops.  Kurt  has been photographing the natural landscape for over  20 years and has been a professional photographer for the past 13.  His photographs and articles have appeared in numerous books, calendars, advertising campaigns, magazines and are routinely used by non-profit conservation organizations working to protect wild lands. His clients include Outdoor Photographer, Popular Photography, National Geographic Adventure, Outside Magazine, Backpacker Magazine, Vermont Life Magazine, Eastern Fly Fishing, Patagonia, 1% for the Planet, Trout Unlimited, Trust for Public Land, The Nature Conservancy, and many more.
Kurt has been a professional educator for over 25 years.  Prior to becoming a professional outdoor photographer and workshop leader, Kurt was an outdoor and environmental educator, interpretive naturalist, guide and then a middle school science teacher in Vermont.  He holds a BS in Natural Resources from Colorado State University and an MS in Teaching from Plattsburgh State University.  He continues to teach digital photography with Vermont State Colleges at the Community College of Vermont in Montpelier.  He lives and plays with his wife and two daughters in his adopted home state of Vermont.   www.kurtbudliger.com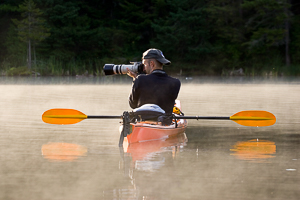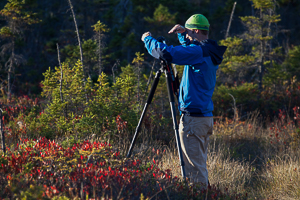 Joseph Rossbach
Instructor
Joseph Rossbach has been photographing the landscape for twenty years. Joe's photographs and articles have appeared in books, calendars and magazines including Outdoor Photographer, The Nature Conservancy, Digital Photo, Photo Techniques, Popular Photography, Blue Ridge Country, Mountain Connections, Natures Best Photography, Digital Photo, Landscape Photography, Explore, Backpacker Magazine and many more.
Joe is also a co-author and contributing photographer two print books, The Ultimate Guide to Digital Nature Photography (Mountain Trail Press) and 50 Amazing Things You Must See and Do in the Greater D.C. Area, The Ultimate Adventure Guide. Joe continues to travel extensively producing new and exciting images of the natural world as well as leading many photography workshops and photo tours each year.  www.josephrossbach.com