Creative Drone Photography Workshop – Vermont 2023
Creative Drone Photography Workshop
Dates: October 20 – 22, 2023
Tuition:  $1,595.00
Location: Brandon, VT
Instructors: Kurt Budliger & Caleb Kenna
Overview:
Small sizes, relatively low cost, ease of operation and high quality cameras have made using personal drones like the Mavic 3 and Mavic Air 2 extremely fun and effective tools for expanding your photographic vision to include unique and creative aerial perspectives on the landscape never seen from the ground.  There are myriad creative possibilities when photographing from the air; from grand aerial landscapes to extremely unique abstracts and graphic patterns as seen looking straight down on the land.  Drones also allow you to access and photograph parts of the landscape and environment that you would never be able to see from the road or trail.  During this small group workshop we'll learn to use these "flying camera machines" to go beyond simple documentary shots from the air, to creating more personally fulfilling and meaningful images.  So whether you're a seasoned flier or just getting into the game and feeling a bit intimated, this workshop is for you.  Caleb and Kurt will guide you through the process of learning when, where and how to not only fly safely and effectively, but to see creatively and use the on board camera to make stunning, evocative and highly creative images.  And the best part is that there will still be fall foliage to photograph in the beautiful Champlain Valley of Vermont during late October!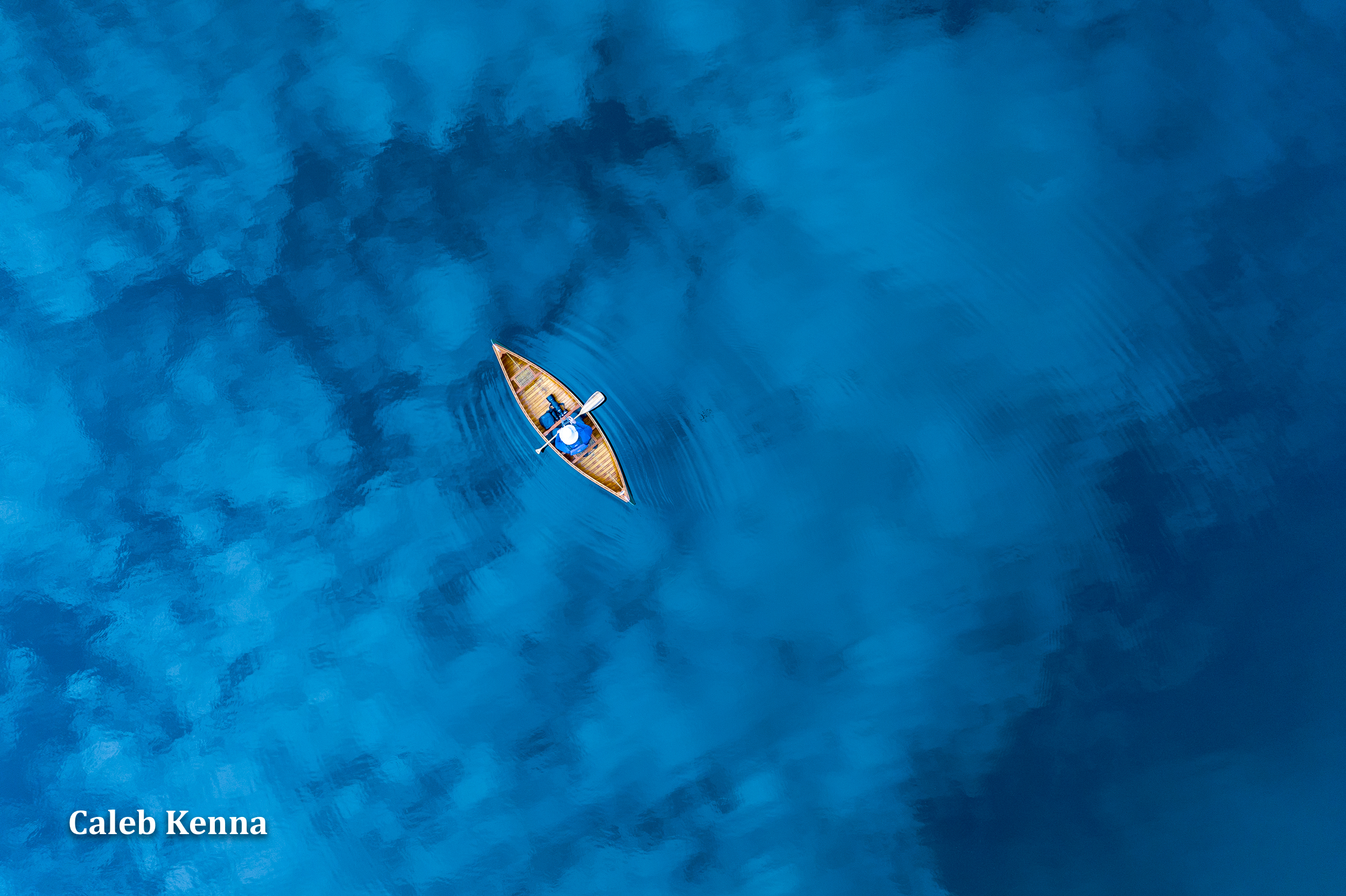 Key Features & Highlights:
Learn the Dos and Don'ts of safe drone operation
Learn advanced techniques for location scouting, reading the weather and working with light to create high impact aerial images
Learn how to use multiple exposures to control dynamic range as well as to create panoramic and/or vertical images
Learn strategies for making dynamic compositions from the air that have energy and strong visual interest
Learn the best settings and techniques to maximize image quality from any drone camera sensor
Learn best practices to bring your drone images to life using Adobe Lightroom and Photoshop (beginner and advanced techniques)
Get individualized instruction and critique in the field as well as classroom
Photograph the wonderful Vermont landscape with rolling fields, graphic farmland, rivers, lakes, ponds and mountain scenes
Schedule:
The workshop will kick off on Friday evening October 20, 2023 at 6:30 PM in Middlebury, VT with a short reception, slideshow and introductions. There is no "set" daily schedule, rather we keep things flexible in order to best respond to the weather and available light for making images.  Typically, we'll be out bright and early for a sunrise and early morning flying/shooting session.  After a mid morning meal and brief time to rest and charge batteries, we'll convene in the conference room for instruction, post processing and critique during the mid-day hours when the light is typically less conducive to photography.  We'll then head back out into the field in the late afternoon and evening, ending our session after sunset.  We'll end our time together after our last sunset session of the workshop on Sunday October 22nd.
Physical Difficulty:
There will be no strenuous hiking involved during the workshop and most locations will be close to the road.  Some locations, however may involve a short hike of less than a mile with no serious elevation gains.  Sturdy, comfortable walking shoes and a modest level of health and fitness will greatly enhance your experience.
Experience Level & Equipment:
A basic level of experience in traditional photography is recommended to get the most out of this workshop.  All participants are required to have their own drones for the workshop.  It is also recommended that all participants have a laptop computer with Adobe Lightroom Classic and Photoshop installed to make the most out of the post processing sessions and critiques.
Accommodations:
Participants are responsible for their own lodging, transportation and meals.  Carpooling is encouraged during our field sessions to minimize our footprint as well as foster camaraderie among students.  There is a block of rooms set aside for participants at a local inn in Middlebury, VT.  Details will be provided upon registration.
Booking:
A deposit of 500.00 USD is required to secure a space on this workshop.  Final payment is due 30 days prior to the start of this workshop.  There is no refund after the final payment has been made (unless we can fill your spot).  Please see our cancellation policy for more detailed information.