Landscape Photography Masterclass, Badlands National Park 2020
Landscape Photography Masterclass – Badlands National Park
Dates: April 13 – 17, 2020
Canceled Due to Covid-19
Tuition:  $2,100.00
Location: Wall, SD
Instructor(s): Ian Plant & Kurt Budliger
Overview:
Join us in beautiful Badlands National Park for this special photography workshop! In this joint Masterclass workshop, professional photographers Ian Plant and Kurt Budliger are teaming up to teach you the techniques necessary to make compelling landscape photos. Expect to stay very busy: our goal is to give you all the skills you need to make great landscape images, but hopefully, we'll also take some great photos along the way and have a lot of fun too!
The workshop is based in Wall, South Dakota (just outside Badlands National Park), where we will conduct all classroom activities. We'll make several daily trips into the National Park for photography. There's no better place than Badlands National Park for learning landscape composition. Although beautiful, the compositions there aren't as obvious as they are in other scenic locations. All the raw materials are present, but you have to work hard to find compelling compositions and think critically about visual design. The skills you will learn there will allow you to make incredible landscape photos no matter where you go.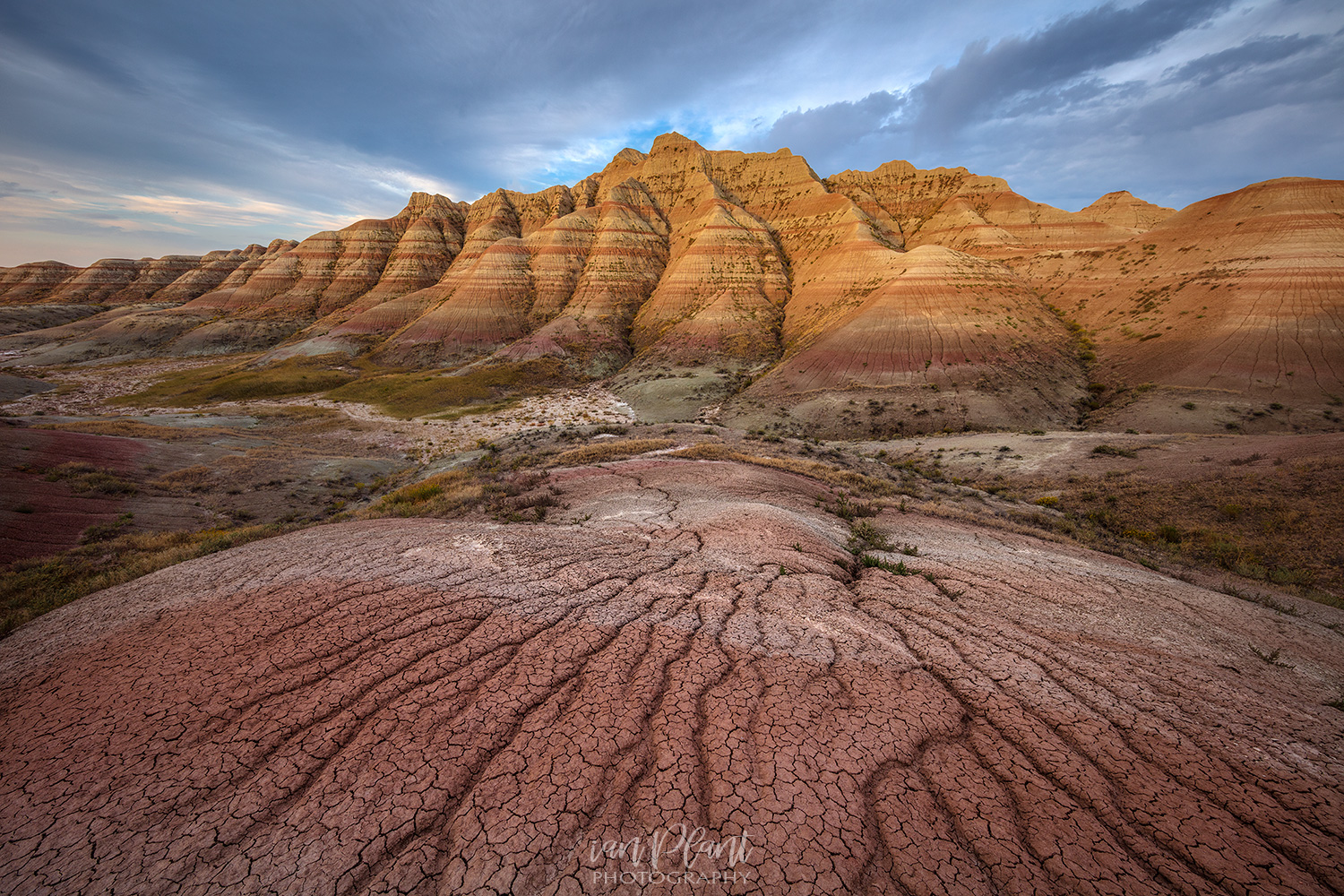 Key Features:
This workshop focuses on making compelling landscape photos, with an emphasis on landscape composition. We'll discuss in great detail both theory and practical application, and together we'll take these concepts from the classroom to the field. We'll discuss a range of topics including classic near-far landscape compositions; successful use of leading visual elements; visual progression; extreme perspectives; scouting techniques; depth-of-field and focus stacking techniques; and the importance of weather, light, and dramatic skies. We'll also discuss digital darkroom techniques for optimizing your landscape photos, and we'll have regular sessions using the photos you've taken during the workshop, using Lightroom and Photoshop to bring them to their fullest potential. While in the field, we'll work to fully develop your skills, practicing and building on the theoretical concepts learned in the classroom and ensuring that you fully understand their practical application.
Most important, we'll teach you what you want to learn. Our goal is to ensure that the photographic opportunities are intense and rewarding, the critique sessions constructive, and the overall experience friendly and enjoyable.
Schedule:
Please note that each day's schedule might vary according to which locations we visit that day, how long we shoot, and what the weather conditions are like (if the weather is conducive to photography on a particular day, we might stay in the field longer, and if not, we might emphasize classroom work that day instead). Flexibility is key to successful landscape photography, so expect that plans might change.

Day 1: We meet in the afternoon for an initial "meet and greet" event. We will give a detailed presentation, provide an overview of the workshop activities, answer questions, and make plans for the morning shoot. After, we'll have dinner as a group.
Days 2-4: Be prepared for three full days of intense workshop activities! We will go out to photograph sunrise every morning, spending 2-3 hours in the field working on composition techniques. After the morning shoot, we return to Wall for classroom activities throughout the day (with meal and personal breaks as appropriate). Classroom activities will include presentations about landscape composition techniques, digital darkroom processing, and daily critique sessions. In the late afternoon, we head back into the field for our sunset photography session.
Day 5: After the morning photography session, we have breakfast as a group, and then we conclude the workshop in time for everyone to check out.
Class Size:
This workshop combines two groups of 6 students each, for a total of 12 students. We will conduct classroom events as a group, but when in the field, we'll split up into two groups of 6 students each. That way, you get the benefit of multiple perspectives by working with two instructors, but still get the small group experience when on location making photos. Students will rotate and get a chance to work with both Ian and Kurt, maximizing their exposure to new ideas and other enthusiastic people who share their passion for photography.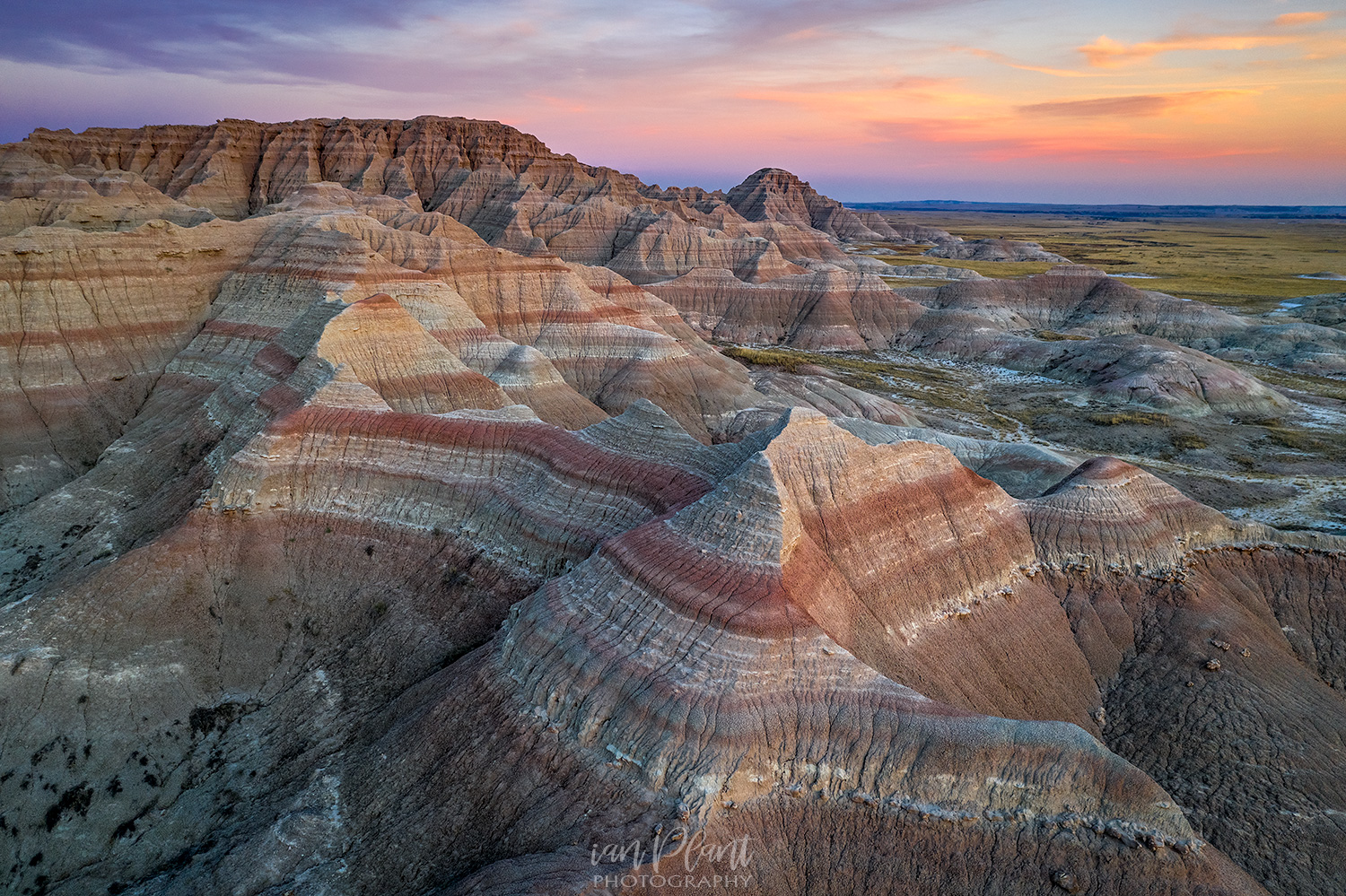 Skill Level:
Photographers of all skill levels will benefit from this workshop, but if you are new to photography, you might want to learn basic skills elsewhere before signing up for this class. You don't have to be an advanced photographer to take this workshop, but we're going to be focusing on the artistic aspects of visual design, so participants are expected to have a working knowledge of their camera and other photographic equipment.
Lodging & Transportation:
Lodging is not included in the workshop price. There are plenty of lodging options in Wall, but workhop activities will be based from the Best Western. Feel free to secure lodging elsewhere at a place that matches your budget and needs, as all of the hotels in Wall are very close to one another.
Participants are responsible for their own transportation, although we will car pool for our trips into the National Park which is only a few miles away from Wall. The closest major airport to Wall is Rapid City Regional Airport (RAP) which is 55 miles away. Sioux Falls Regional Airport (FSD) is another option, just over four hours away.
Booking:
A deposit of 300.00 USD is required to secure a space on this workshop.  Final payment is due 60 days prior to the start of this workshop.  There is no refund after the final payment has been made (unless we can fill your spot).  Please see our cancellation policy for more detailed information.